Our mission is to equip churches to fulfill the Great Commission.
Our world has never been more connected and we believe the Gospel can be more readily available to people all over the world through Free Church Websites' church website builder.
Do we need a church website?
The Internet is becoming an amazing tool for churches to share the Gospel. All churches should embrace the opportunity to communicate with the millions of lost and seeking people that are online every day. If your Church has a passion to meet people where they are with the Gospel message, getting started with a Free Church Websites is a great idea.
We believe the Bible, both Old and New Testaments, is God's Word, written by the hands of men but supernaturally guided by the Holy Spirit. We believe the Bible is inspired by God which means it is God-breathed.
"Our website, logo and print materials were exactly what we needed for our Church's capital campaign! The graphics truly reflected our goals & mission and it was great working with Free Church Websites."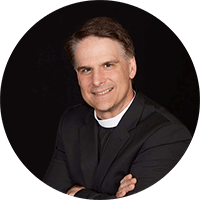 The Rev. Fr. Arthur Ward Jr
Lead Pastor
No Coding Skills Required
Starting from headers through the footers, every bit of your website has been engineered for your church's complete control.
Church Website Builder
Limitless customization. Visually customize any element of your website with the security of an instant backup.
Online Documentation
Free Church Websites provides you with a fully integrated documentation in written and video format.
Social Media Integration
Easy social media integrations will allow your website to seamlessly connect with all your various social media accounts.
Read More
SEO Optimized
Help your church be found with tools and documentation on how to optimize your website for search. 
Automatic Updates
The Free Church Websites platform will take care of all updates so that you can focus on your church's outreach.
Make your website unforgettable.


Free Church Websites.